6 vibrant Seattle artwork shows for spring
4 min read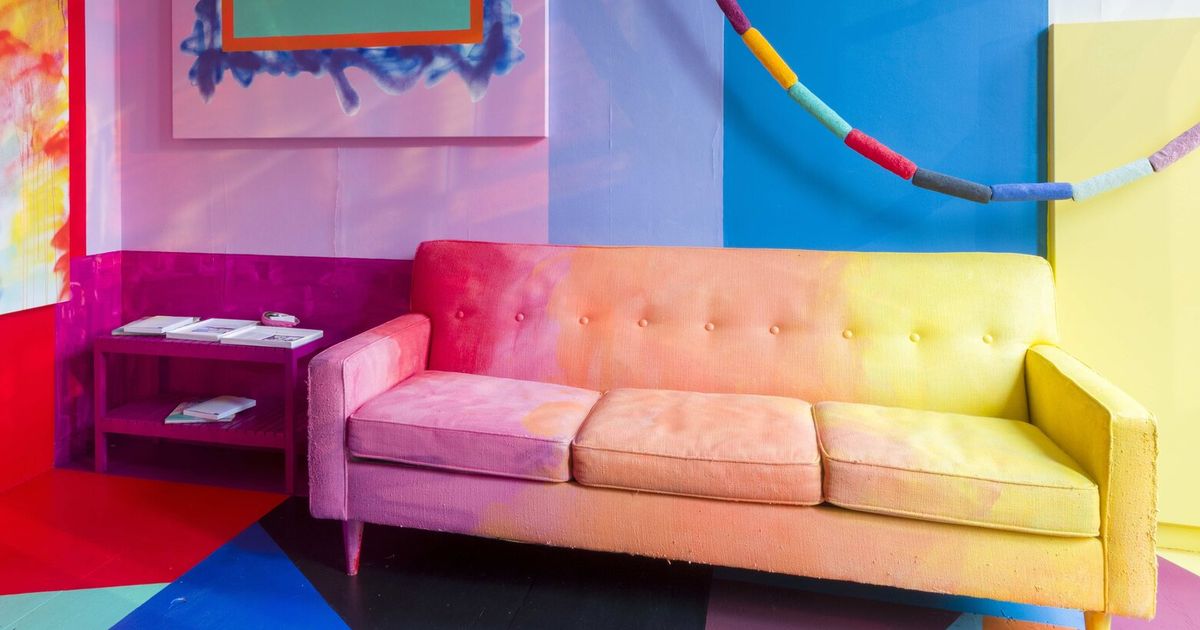 Personnel Picks
Editor's Take note: In this ongoing element, our arts-and-enjoyment team will consider turns recommending items to do in the coming weeks.
Spring is right here! The cherry blossoms and tulips are blooming, and so is a selection of vivid art demonstrates. 
"Flying Lady: The Paintings of Katherine Bradford"
The paintings of Katherine Bradford are luminous with color: Swimmers float in sapphire and cobalt seas. Supermanlike figures clad in scarlet capes jet by means of the midnight-blue sky. Mauve-fleshed figures shimmer on burgundy backgrounds. In an great demonstrate at Frye Art Museum, the New York-based mostly painter receives a possibility to glow, too. Bradford, who has been portray for many years and is now in her 80s, is finally receiving her artwork planet because of. But as her daring and transferring (and humorous!) paintings prove, she's consistently charted her have route — irrespective of whether by means of milky way skies, deep waters or the art world. 
As a result of May perhaps 14 Frye Art Museum, 704 Terry Ave., Seattle absolutely free 206-622-9250 fryemuseum.org 
"Meditative Desire" 
For several years, Soo Hong's paintings resembled explosions. Fields of yellow, purple brush strokes and black dots flitted throughout the canvas, melodic and free of charge. But the pandemic has nudged Hong into a a lot more meditative condition and, inevitably, method of painting. Even though Hong's new paintings nevertheless have a polychromous and musical high quality, she incorporates her painterly eruptions in just the confines of the mandala, an historic diagram utilised as a meditative assist in numerous cultural and spiritual traditions. Hong suggests this new gridlike restriction has been invigorating, nudging her to locate new approaches of expressing herself. "Because of the limitation, I slowly but surely identified the flexibility," she claimed. 
April 6-29 Linda Hodges Gallery, 316 Very first Ave. S., Seattle cost-free 206-624-3034, lindahodgesgallery.com. To start with Thursday artist reception: 6-8 p.m. April 6
"Ikat: A Environment of Powerful Cloth"
Practiced for centuries in cultures and nations all-around the environment, ikat (pronounced e-cot) is the art of generating intricate styles on textiles by way of a sophisticated process of binding yarn right before dying it. A new exhibit at Seattle Artwork Museum splendidly shows that the approach is an art type, a single that calls for a mathematical and imaginative brain, plus a profound knowledge of colours and dyes. There is the deep indigo in the Japanese futonji (futon covers), the magenta accents on ceremonial robes from the Yoruba folks, the large assortment of reds and oranges current in Indian patola cloth and lots of a lot more shades, textures and designs to get dropped in. 
Through May possibly 29 Seattle Artwork Museum, 1300 1st Ave., Seattle $19.99-$32.99, No cost 1st Thursday: April 6 206-654-3100, seattleartmuseum.com
"Sarah Cain: Day after day on this stunning stage" 
For the previous few months, the L.A.-based mostly artist Sarah Cain has been portray on the partitions at Henry Artwork Gallery. Cain was invited into the museum to develop a gigantic, brightly hued portray masking the flooring and the walls (plus: couches) of the museum's East Gallery. Cain's immersive installation — named soon after a line from the 1998 Silver Jews tune "We Are Real" — will also include a stained-glass sculpture hanging in the window. The kaleidoscopic final result will bear the artist's trademark mix of enjoyable and exuberance (moreover a dose of feminism and spirituality) that can make her a person of the most in-demand artists of the second. 
April 1-Aug. 27 Henry Artwork Gallery, 15th Ave. N.E. and N.E. 41st St., Seattle shell out what you can ($-$20 advised donation) 206-543-2280, henryart.org
"Delectable" 
Walking into Pioneer Square gallery Process at the moment feels like moving into a appreciate hotel made by aliens obsessed with Barbie. The room bathes in pinks, reds and purples, and every little thing appears to be smooth: the velvety carpet the fuzzy pink pillows creeping up the walls the patch of pillowlike tentacles the glass sculptures rising eyes and lips. This peculiar, carnal wonderland arrives courtesy of neighborhood artists Minhi England and Bri Chesler, who generate in their artist assertion that the title of this immersive installation, "Delectable," "describes a compulsion to modify the world all over us to be satisfying to the senses, nearly to a sickening degree."
Via April 15 Method Gallery, 106 3rd Ave. S., Seattle totally free 206-696-6044, methodgallery.com 
"Strange Weather: From the Collections of Jordan D. Schnitzer and His Relatives Foundation"
Kehinde Wiley, Lorna Simpson, Julie Mehretu, Wendy Crimson Star, Kiki Smith: the artist record of a new show at Bellevue Arts Museum reads like a who's who of contemporary art. And that's just a handful of the artists integrated in this sampling of the assortment of Oregon art collector and genuine estate developer Jordan D. Schnitzer and his family members basis. The title of this traveling exhibit, "Strange Weather" (curated by Rachel Nelson and professor Jennifer González of UC Santa Cruz), reflects how the selected functions have interaction with local weather improve. Highlights consist of Joe Feddersen's (Colville Confederated Tribes) muted and foreboding spray-painted monoprints, semiabstract will work by the lesser-identified painter Terry Winters and the vibrant and confronting posters by Hock E Aye Vi Edgar Heap of Birds (Cheyenne/Arapaho). 
Via Aug. 20 Bellevue Arts Museum, 510 Bellevue Way N.E., Bellevue $8-$15 425-519-0770, bellevuearts.org