From A Haunting in Venice to Sex Education: a complete guide to this week's entertainment | Culture
7 min read
---

Going out: Cinema
A Haunting in Venice
Out now
Based on Agatha Christie's novel Hallowe'en Party, this new Poirot yarn, with Kenneth Branagh featuring again as the Belgian detective, is set in the atmospheric version of Venice familiar from the likes of Don't Look Now, with the kind of stacked cast that makes the Knives Out films so watchable (in this case: Tina Fey, Jamie Dornan and Michelle Yeoh).
The Nettle Dress
Out now
Documentary by Dylan Howitt exploring the life and work of textile artist Allan Brown, who spent seven years foraging, spinning, weaving, cutting and sewing in order to make a dress by hand from stinging nettles, following the death of his wife.
Fremont
Out now
Comic drama from Babak Jalali (Radio Dreams) about a young translator who moves from Afghanistan to the Californian suburb of the title, and gets a job writing the messages inside fortune cookies. Suddenly, she finds she wields the ability to send a message out to the entire world. Also starring The Bear's Jeremy Allen White.
Bolan's Shoes
Out now
This glam rock drama starring Timothy Spall tells the story of Penny (Leanne Best), a fan of the late T Rex frontman Marc Bolan, whose trauma following a devastating road accident during childhood informs a pilgrimage decades later to visit the London shrine to their idol. Catherine Bray
---
Going out: Gigs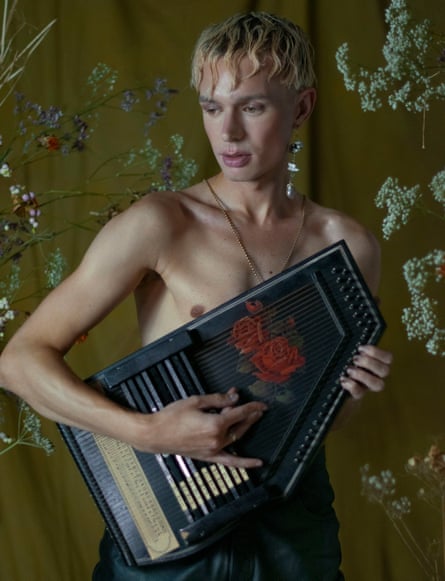 Fat Out Fest
Various venues, Salford, 22 to 24 September
Highlights this year include R&B and electronic artist Gaika, rock noise merchant No Home, and a collaboration between the BBC Philharmonic and indie label Erased Tapes, featuring Douglas Dare and Penguin Cafe. Michael Cragg
Omar Apollo
Roundhouse, London, 20 September
Since Evergreen went viral last year, US alt-R&B poster boy Apollo has released just two new singles: 3 Boys and last month's Ice Slippin. They'll give the crowd something new to cling to, but expect Evergreen to bring the house down. MC
Uriel Herman & Yelfris Valdés
Ronnie Scott's, London, Tuesday
Young pianist and composer Uriel Herman's personal mix of morphed pop, classical music, contemporary jazz and music from his Jerusalem background and beyond hit a critical mass this year with his superb album, Different Eyes. John Fordham
Picture a Day Like This
Royal Opera House: Linbury theatre, London, Friday to 10 October
George Benjamin's fourth opera gets its UK premiere: the story of a mother who, to save her child's life, has one day to find a happy person. Ema Nikolovska is the Woman in Dominic Jeanneteau and Marie-Christine Soma's production. Andrew Clements
---
Going out: Art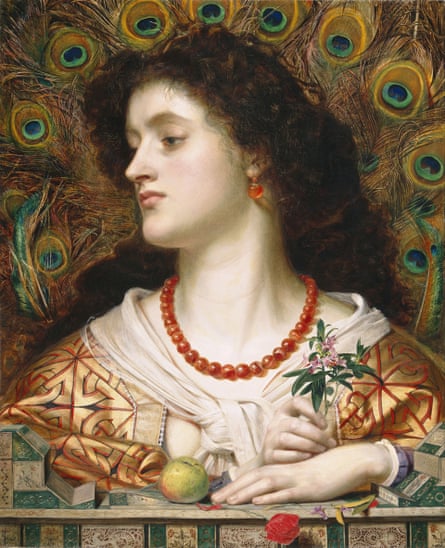 Colour Revolution: Victorian Art, Fashion and Design
Ashmolean Museum, Oxford, 21 September to 18 February
You may think of the Victorian age as dour and dowdy, all dark frock coats and iron. Think again, says this exhibition, which shows the other side of Victoriana: Vivien by Anthony Frederick Augustus, peacock feather effects, new chemical dyes and pigments – and let's not forget Oscar Wilde's green carnation. The 1800s in living hues.
Gabrielle Chanel
V&A South Kensington, London, 16 September to 25 February
One of the makers of the modern world, "Coco" Chanel revolutionised fashion in the age of Picasso and F Scott Fitzgerald. Her simplification of women's style after the first world war cleared away Victorian cobwebs in the same way as modernist art and literature. Even Nazi collaboration couldn't entirely taint her brand.
Turner and Bonington
Wallace Collection, London, 20 September to 21 April
The short-lived painter Richard Parkes Bonington is a forgotten genius of the Romantic age – and a true European. Born in Britain, he moved to France as a teenager and painted its landscapes. This juxtaposition of his watercolours with those of JMW Turner reveals they were equals at capturing life.
Double Weave
Ditchling Museum of Arts + Crafts, 16 September to 14 April
Hilary Bourne and Barbara Allen were pioneers of modern textiles in mid-20th-century Britain who shared a life together. Their joint creativity brought excitement to a depressed era of austerity and conservatism. The first British passenger jets were furnished with their fabrics and they created the costumes for Ben-Hur. Jonathan Jones
---

Going out: Stage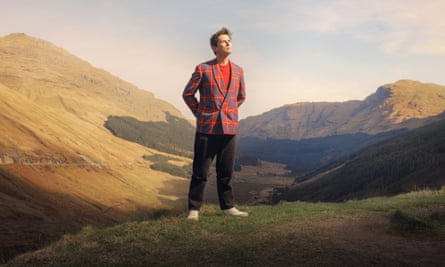 Kieran Hodgson
Soho theatre, London, to 23 September; touring to 6 Apr
The standup and impressionist's high-concept storytelling shows are always an Edinburgh fringe highlight, and his comedy award-nominated Big in Scotland – an irreverent meditation on his recent move north of the border – is no exception. Now Hodgson's taking the show on a bumper UK tour. Rachel Aroesti
Scottish Ballet
Theatre Royal, Glasgow, to 23 September; touring to 21 October
A double bill featuring a world premiere from Dickson Mbi, hip-hop dancer turned Olivier award-winning choreographer. His piece Twice-Born "explores ancient matriarchal parables and rituals", which sounds ambitious. Alongside that is the UK premiere of Schachmatt (Checkmate) by Cayetano Soto, performed on a giant chessboard. Lyndsey Winship
Vanya
Duke of York's theatre, to 21 October
Simon Stephens's wild new take on Chekhov's Uncle Vanya will see Andrew Scott play every single role. It's Scott's first stage role in four years and – with his singular stage presence – is bound to be a stunner. Directed by Sam Yates. Miriam Gillinson
Kathy and Stella Solve a Murder!
Bristol Old Vic, to 30 September
A quirky murder musical from Francesca Moody Productions and written by the brilliant Jon Brittain. With shades of Only Murders in the Building, it's about a couple of true-crime podcasters who get embroiled in their own whodunnit. MG
---
Staying in: Streaming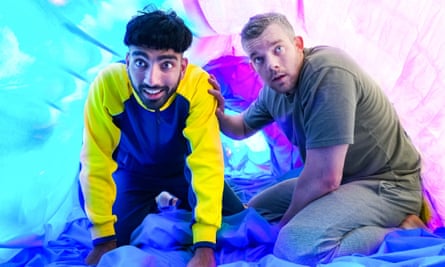 Juice
BBC Three & iPlayer, 18 September, 10pm
Buzzwords for Mawaan Rizwan's new sitcom may include "zany" and "surreal", but Juice – which follows Jamma, a hyper-imaginative young man who craves attention, only to be upstaged by his family at every turn – is also anchored firmly in reality, with the comedian's real mother and brother (Industry's Nabhaan Rizwan) starring alongside him.
Picasso: The Beauty and the Beast
BBC Two & iPlayer, 21 September, 9pm
Trying to square great art with the abusive men who made it is the public moral dilemma du jour, with the pioneering, prolific Picasso the latest individual to serve as the debate's figurehead. This three-part documentary, featuring family interviews and art world appreciation, strives to provide an even-handed portrait of the problematic painter.
Still Up
Apple TV+, 22 September
Nervous journalist Danny (Craig Roberts) and fun-loving illustrator Lisa (Antonia Thomas) are not sleeping together in this high-concept romcom, which sees two insomniac mates keep each other company on the phone in the wee hours – until their night owl arrangement starts ruffling feathers. Blake Harrison and Rich Fulcher also star.
Sex Education
Netflix, 21 September
It's the final outing for Laurie Nunn's high-school comedy, whose fusion of no-shame sex, emotional earnestness and a strangely Americanised British setting captured gen Z like little else. Its swansong sees Emma Mackey's Maeve move to the US and Asa Butterfield's Otis try to establish himself as the go-to sex therapist at his new college. RA
---
Staying in: Games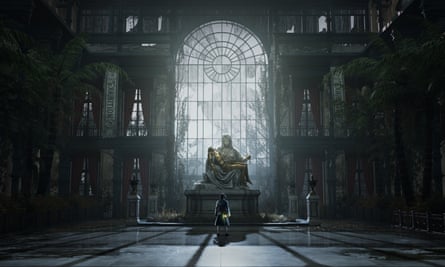 Lies of P
PC, PS4/5, Xbox, out 18 September
It's Pinocchio, but retold as a Victorian horror action game in the vein of FromSoft's Souls games, in which Pinocchio is a puppet automaton and everything is trying to kill him.
Mortal Kombat
PC, Nintendo Switch, PS5, Xbox, out 18 September
A reboot of one of the most famously gory fighting games ever. Be warned, its comical ultraviolence is more stomach-turning now that it's less pixellated. Keza MacDonald
---
Staying in: Albums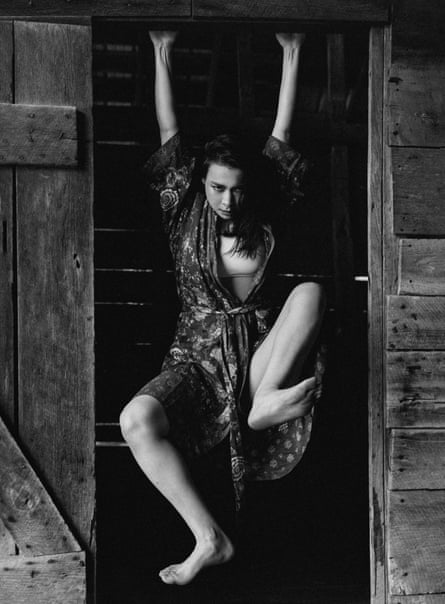 Mitski – The Land Is Inhospitable and So Are We
Out now
Over the course of six albums, Mitski has finessed dejection into various different shapes. On her latest, influenced by spaghetti western soundtracks, she shakes off the synthpop of 2022's Laurel Hell to tackle sadness via a more minimalist backing, as on the quiet storm of lead single, Bug Like an Angel.
Mae Muller – Sorry I'm Late
Out now
While she may have flopped at this year's Eurovision song contest with the above average bop I Wrote a Song, London's Muller is a very good pop star. This long-in-the-making debut album (her first single came out in 2018), features a feisty mix of attitude-heavy bangers (Me, Myself & I) and reflective soul-searching (MTJL).
Roísín Murphy – Hit Parade
Out now
Created remotely with German production oddball DJ Koze, Murphy's joyful sixth solo album comes out amid some personal controversy but is nonetheless packed with deliciously offbeat dance-pop. The singles The Universe, Fader and You Knew careen around with lithe abandon, and sun-kissed lead single CooCool should have been summer's biggest anthem.
Diddy – The Love Album: Off the Grid
Out now
The artist occasionally still known as Puff Daddy is back as Diddy for the first album under that moniker since 2006's Press Play. Like that album, this new opus, which promises "the era of love is here", is stacked with guests including Mary J Blige, Justin Bieber, the Weeknd and Burna Boy. MC
---
Staying in: Brain food
British Library Sounds Collection
Online
Celebrating its 50th anniversary, the British Library holds a vast sound archive alongside its texts. With much of the sound collection available online, you can browse through everything from historical recordings to music and wildlife.
Close Readings
Podcast
Playing like an expert book club, this London Review of Books series takes a deep dive into works of literature, from Homer's Iliad to Langston Hughes's poems, and provides sharp insights into writers and their writing.
After Uvalde: Guns, Grief & Texas Politics
PBS America, 22 September, 8.25pm
Pulitzer prize-winning writer Maria Hinojosa fronts this moving documentary that recounts the tragic 2022 elementary school shooting in Uvalde, Texas, and confronts the US's enduring issues with gun reform in the face of a mass shooting epidemic. Ammar Kalia