Jane Lew Firemen's Arts & Crafts Festival to begin September 3 | Lifestyles
3 min read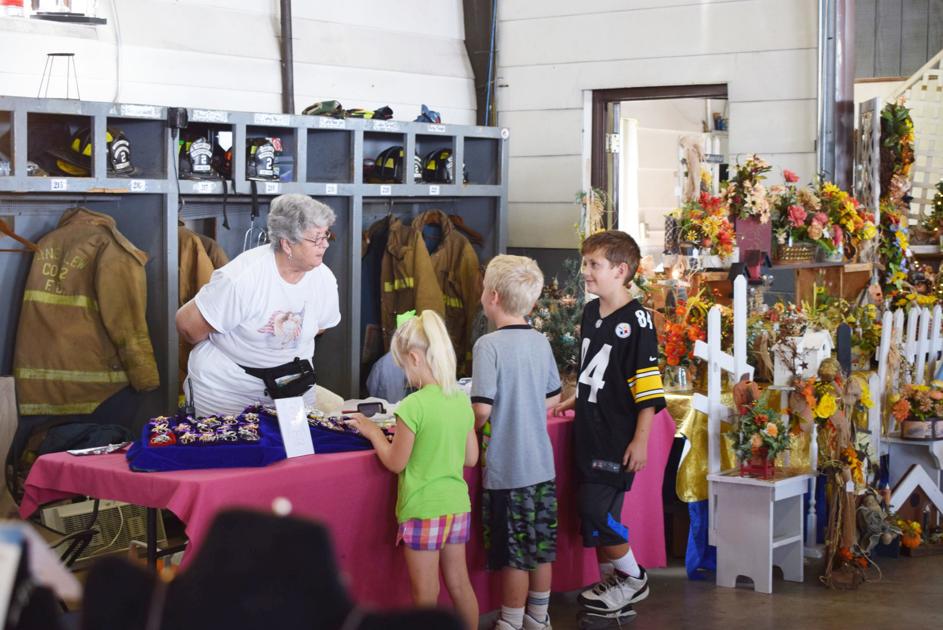 COVID-19 cases are on the rise, and have caused several events in the area to cancel. In Lewis County, though, the popular Jane Lew Fireman's Arts and Crafts Show is still on, JLVFD President James M. Oldaker said.
"Come hell or high water, we're still having it," Oldaker said, adding that if Gov. Jim Justice cancels events, then they will abide by his order. Oldaker is president of the Jane Lew Volunteer Fire Department, the organization that hosts the annual Arts and Crafts Show over the Labor Day weekend.
The festival opens each morning at 10 a.m., and is free to the public. The festival closes for the day on Friday and Saturday at 7 p.m., and at 5 p.m. on Sunday.
According to longtime director Ellen Ball, there are already more than 250 arts and crafts vendors registered for the event. Various food and beverage vendors will be on hand as well throughout the festival.
Proceeds from the festival benefit the Jane Lew Volunteer Fire Department. They are able to pay for equipment upgrades and other needs as they arise during the year.
Ball has been overseeing the Jane Lew Fireman's Arts and Crafts Festival for 20 years. She is looking forward to having the summer festival this year for many reasons, including the fact that COVID-19 caused its cancellation in 2020.
"We had our Spring Crafts Show, and it was well attended. We had more vendors and visitors than we expected. I believe it will mean even more people this Labor Day weekend in a long time," Ball said.
"I think people were tired of being cooped up and staying at home," Ball said of the surprising high attendance at the Spring Show. "It was a good outing, and I think the same will happen on Labor Day."
Craft vendors will have products ranging from contemporary to heritage crafts that include woodwork, jewelry, florals, glass and pottery, and food items as well like dips, jams, homemade jelly, salsa and sauces.
"I think seeing everybody getting together is my favorite part of the festival and the fact that there is something for people of all ages," Ball said.
Vendors that have registered so far are from as far away as Florida, Missouri, North and South Carolina.
"Crafters find out about us through word of mouth with other crafters. We have regulars that show up every year and drive quite a distance to share their artworks and products with the public," Ball said.
Vendors are not the only ones traveling quite a distance for the Labor Day festival. Ball said they have a regular who hails from Alaska and another from Miami, Florida.
"No, they don't come just for the festival," said Ball with a chuckle. "They come home every year to visit family in West Virginia and they make sure we are on their list of things to do while visiting."
https://www.wvnews.com/westondemocrat/lifestyles/jane-lew-firemens-arts-crafts-festival-to-begin-september-3/article_9eb37ade-0994-11ec-b8f3-7f7bca1876dd.html