Weekly planner: Nov. 15-21 | Cornelius Today
4 min read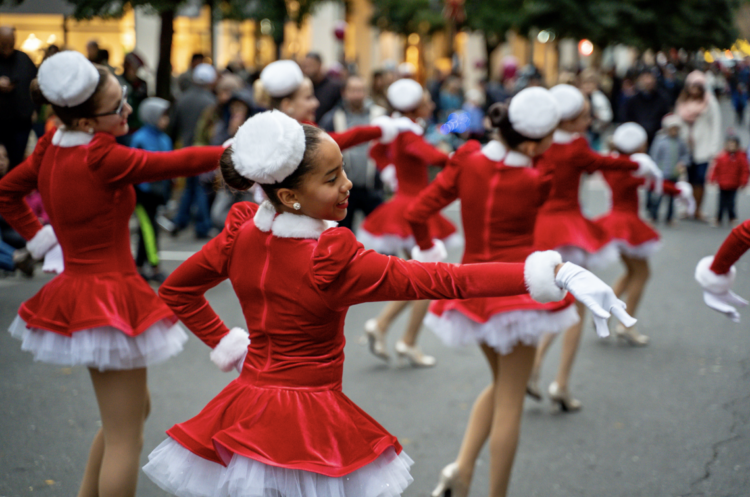 Trying to figure out what to do? This calendar, published weekly on Mondays, can point you to some of the best options in Lake Norman.
Here's a look at what's coming up:
Nov. 16
Adult Open Gym Basketball (Drop-In) 
6:30-9 pm Tuesdays. This is an opportunity to make new friends, learn new skills, enhance old skills and have a great time while playing basketball. Free. Bailey Road Recreation Center, 11900 Bailey Rd. Ages 18 and older.
Nov. 11
Pickleball for Seniors
6 – 8 pm Thursdays. Join the Cornelius Parks & Recreation Department for free play pickleball for adults ages 50 and up. There will be courts designated for beginners and for intermediate players. J.V. Washam Recreation Center, 9611 Westmoreland Rd. There will be paddles available for play. For more information, email  John Anderson or call 704-622-6136. At this time, masks will be required. J.V. Washam Recreation Center.
Nov. 18, register by Nov. 16
6 – 7 pm.  Davidson College alum and others are invited to attend a Zoom  Q&A with Marc Wennberg '88, director and producer of "Precious Guru: Journey into the Wild Heart of the Second Buddha." Wennberg will be interviewed by Ivan Mayerhofer, Davidson College Associate Chaplain for Buddhist Programs. "Precious Guru" is a feature-length documentary movie that gives vivid insight into the life, times and legacy of Padmasambhava — the 8th-century Indian yogi who carried Buddhism over the Himalayas into Tibet. The story unfolds against a backdrop of majestic mountain ranges and vast landscapes. It is told via the voices of people from three continents.
Revered for centuries in the Himalayan regions as the second Buddha, Padmasambhava's influence is now a global phenomenon, carried across the world by refugee lamas, following the Chinese takeover of Tibet in 1959. He is also known as Guru Rinpoche – which translates as Precious Guru.
Register for the Q&A by Tuesday, Nov. 16.
Register to receive the link to view the documentary. The documentary viewing link will be available through Nov. 18. 
Nov. 18
Remembrance II: Mozart's Requiem
7:30 – 9:30 pm. An act of remembrance for those we have lost to the global pandemic, and those lost throughout time, the Davidson College Chorale and the Davidson College Symphony Orchestra will perform Mozart's Requiem. Admission is free, but tickets are required. For tickets, please contact the Union Box Office at 704-894-2135. Online ticket sales are subject to an Etix convenience fee. Proof of COVID19 vaccination or a negative COVID-19 test is required. Please visit www.davidson.edu/music/covid for full details. Davidson College Presbyterian Church sanctuary.
Nov. 19
Sip & Paint instructors provide materials and walk you through painting a one-of-a-kind masterpiece in a positive and judgment-free environment. Artists are welcome to bring a favorite beverage to get the creative juices flowing. Only beer and wine are permitted, and a $10 corkage fee applies. Registration required.  Cain Center for the Arts' Cornelius Arts Center, 19725 Oak St. Suite 1.
Watch Me Dance – Chicago Stepping 
7-8 pm Fridays through Dec. 26 at the Huntersville Arts & Cultural Center, 109 S. Old Statesville Rd. Purple Charlotte Steppers presents an interactive dance series that promotes social connectivity and health through movement. This series celebrates American style social dancing. Watch Me Dance highlights the American social dance styles birthed in African-American communities, including Chicago Stepping, Detroit Ballroom and Soul Line Dancing. This series is open to children 10 and older and adult children of all ages. This series features a new class customized for the visually impaired. Contact/Registration: Demond Carter, 704-380-7264; www.purplecharlotte.com.
Nov. 20
Get in the holiday spirit with festive music, holiday performances and activities for the whole family. From Santa's arrival to the  tree lighting, there's something fun for everyone.
1- 5 pm Holiday Activities and Performances: Stroll throughout the Village and experience face painting, crafts and family fun! Throughout the day, guests will enjoy holiday performances on the main stage.
5:30 pm Parade through Birkdale Village
6 pm Tree Lights
6:15 – 7:30 pm Dance into the Holidays: Following the lighting, stay for a live performance of holiday hits and party jams. 
5:30-9 pm. Countdown to tree lighting, North Pole Post Office, visit with Santa, food and dessert vendors, kid's train rides. Parking begins at 5:30 pm. Tree lighting at 7:15 pm. Open to all; no admission fee. LangTree Lake Norman, 401 Langtree Rd., Mooresville.
Dale Jones. Doors open at 7 pm and show starts at 8pm. Guests can enjoy a cash bar during cocktail hour starting at 7pm, located in Alice's Garden. Face masks must be worn inside the auditorium for the duration of the show. The Charles Mack Citizen Center, Mooresville.
9 am to noon. Every Saturday through Nov. 20. Holiday markets Dec. 11 and 18.
Nov. 20-Dec. 24
By appointment. Santa will be at Birkdale Village throughout the season and taking photos at the  North Pole-inspired cottage.
Saturday and Sunday through Nov. 21
10 am – 5:30 pm. The interactive event is a combination of outdoor theater, circus, open air arts and crafts fair, jousting tournament and food. Tickets $27 adults starting at 13 years; $17 ages 5-12 years; 4 and younger free.  Renaissance Festival fairgrounds,16445 Poplar Tent Road, Huntersville.
Submit your entertainment and event news to [email protected].